This
book
was just what I needed when I needed it. Isn't it great when that happens? I bought it today on audible for under $3 - it's very short. I already listened to it one and a half times. It addresses something I've been thinking about a lot and never successfully doing anything about for a long time. I've been talking for a while about going to bed earlier so I can wake up earlier and have time to run and work on my creative projects like writing. This book gave me a road map to do it.
The author Laura Vanderkam tells you to lay out how you spend your time. She even has an excel spreadsheet you can download for free from her website to fill out to do this. I did, and I saw how I was spending my time in beautiful excel glory. Seeing it like that was very interesting. Laura Vanderkam encourages you to study your time logs and challenge your assumptions about how you think the best time to spend your time is. I was able to rearrange my schedule a bit to have time for things I'm always wishing I was getting done. I looked at what a typical weekday was for me, and then I built my perfect day in a new column.
Here's what I came up with:
5:00AM - 5:30AM Go for a run
5:30AM - 6:00AM Get ready for the day
6:00AM - 7:00AM Commute and write via recording into phone
7:00AM - 7:30AM Transcribe audio of writing / read paper books & eBooks
3:30PM - 4:30PM Commute and read via audio books
10:00PM - Asleep so I can get up at 5 & achieve some goals!
You know I love reading. If I have a choice I will always choose eBooks over paper books, but I still have tons of paper books I've picked up over the years that I want to read
. As for eBooks, they're just so much more convenient. Yes I love even the smell of paper books, but eBooks are always in my pocket on my iPod touch in my Kindle or iBooks app. Right now almost all of my reading is done via audio books, but I still have a ton of eBooks and paper books I have purchased that I look forward to reading. Even though I have a massive stack of paper books I've picked up over the years, I've also managed to buy a ton of eBooks too! I don't have a problem finding time to get audio book consumption going on, I have almost two hours of commute time everyday. Reading text however, that's another story. Now I'm going to make the time.
I won't be able to start this until the Olympics. Track & Field were a huge part of my life in high school, and my wife has been a gymnast, gymnastics coach, and judge - so you can see why we stay up till midnight watching the competition. We're having a blast watching, but soon I will be a much more productive person, and I'll finally be running consistently. Hey, maybe I'll finally enter a race! I miss racing and I would love to start doing a ton of 5Ks. That would be so much fun. I recently bought some really nice running shoes. I need to put the miles in with them. This book was a nice short read. It said what it needed to and let you get on to the next book. For me, however, I'm reading it again before I move onto the next book.
The next book I'm going to tackle is The Warded Man by Peter V. Brett. I bought the eBook a while ago. I just remembered I need to finish Dan Well's brilliant third and final novel in his John Cleaver trilogy called I Don't Want To Kill You. But back to the Warded Man - I've heard so many great things about it. I actually found out about it by searching for articles about people writing fiction on their Blackberry smartphones. I get a lot of writing done on my Blackberry and wondered if I was the only one. It's one of my main writing tools, especially for editing. It came with an app already installed called Word To Go, and it is fantastic. I use it all the time. It is so great to have a full functioning word processor in my pocket at all times. It's one thing to write emails to yourself on the phone to format later. It's another to see your text flow out as you're writing your story already formatted for ebook publication.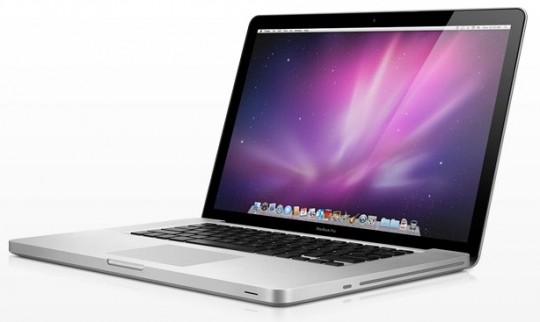 In other news, my Acer laptop died. We needed a new one and decided to go with a Mac. I picked a Macbook Pro 13" over the Macbook Air for all of the ports it has on the side and because it's kind of a desktop replacement for us. It will almost always be in the bedroom or the living room. So far I'm really missing some of the things I can do much faster on a PC, but I really like it. It is a very nice laptop. The design is streamlined and handsome. The trackpad is phenominal. This laptop will be great for storing our HD video from our iPad and all of our pictures. I'm still going to set up a couple older PCs as one better machine for gaming and 3D modeling, but who knows when I'll get to that. Well, that's all I've got for now. Thanks for stopping by!