I am very much what you'd consider a casual gamer. I have a Wii and an X-Box (yes the original). I also have a GBA. Were it not for my kids these things would likely be gathering dust. I enjoy video games though, I really do. I have an iPhone and games like Angry Birds, Battleheart, and Scrabble get more of a workout than just about anything else. I just got a EEE Transformer tablet and I expect that I'll be looking for games to play on that as well. For me these games are time killers, for use when I just want to veg.
When I was a kid though, things were different. I remember playing E.T. on the Atari 2600. Getting that little alien to navigate the pits ate up HOURS. My first video game console was an Intellivision. It had some truly awesome games including an Asteroids knockoff that owned me for months. Years later I received an Intellivision II from my Dad and this time around it was all about Burger Time. Finally, I went mainstream and managed to snag an NES. Here was were my video game consumption blew up. Blades of Steel is still my favorite hockey sim ever and the time I spent with Mario and the gang explains why my social skills are just now approaching adulthood.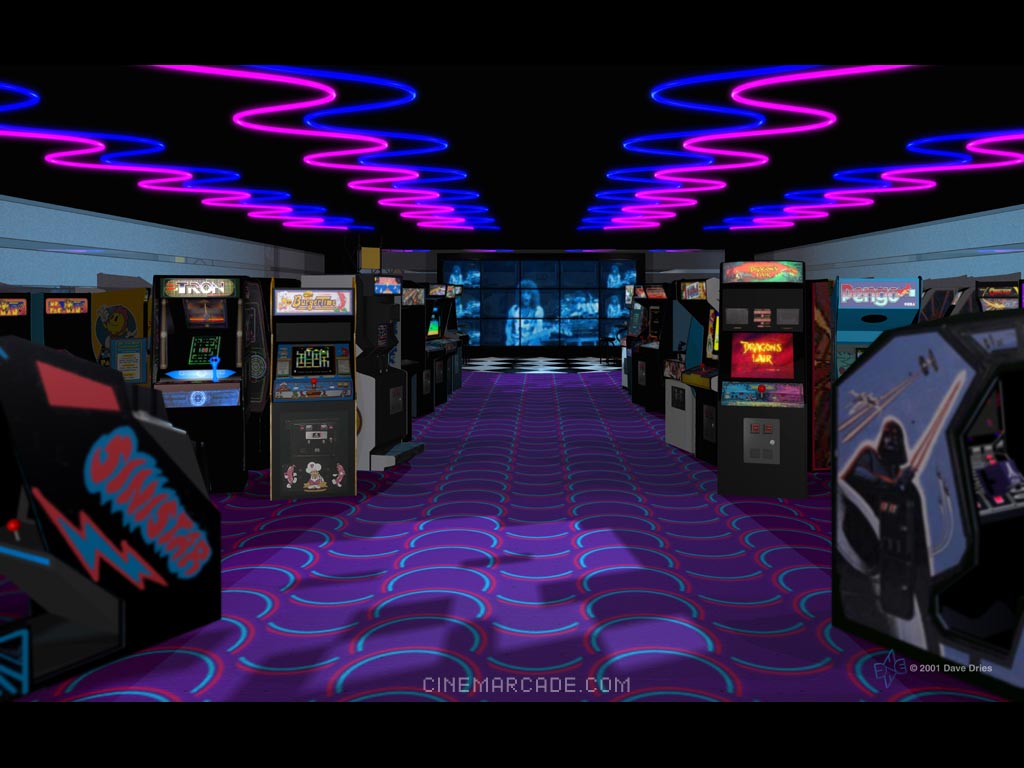 Now that my street cred had either been established or demolished I have to say there's one thing I sincerely miss, the arcade. For you kids, this was a place that was dedicated to dumping quarters into stand up version of these games. The colorful cabinets, the screaming kids, and the thrill of discovering that a new game had been delivered are all fond memories. The progress in the quality of game play, graphics, and artificial intelligence for the bad guys is certainly a nice trade off, but I miss what are the equivalent of the movie palace of my day. These chapels of geekdom were the places I went to hang out with friends and to engage in the kind of camaraderie and trash talk the jocks out there can appreciate.
I suppose some of that can be found in the dimness of one's bedroom. Fire up the 360 and log in to Live and you can berate your friends or engage in co-op play with people from around the world. While awesome in its own way, it feels sterile. A purpose built location for hurling bits and blowing large wads of cash while hanging out with your friends should still have a place in the world outside of casinos.
A military brat, fan of horror and occult fiction at an embarrassingly
(for his parents anyway) young age, and a seeker of the true reality
beyond that which we see every day, Scott tries to include as much life
experience in his writing as he can. Every story he writes combines these
elements into something that he hopes you will not only enjoy, but tell
all of your friends about. He is active in the podcast fiction sphere